Things are likely to heat up over the next few months – good and bad heat depending upon your ability to react and take advantage of some of the opportunities.
And yes, there's also plenty of interesting news at the moment. Here are some mortgage, property and car stories that are making headlines:
– Interest rate update.
– Loan demand declines.
– Rent freezes rejected.
– EV sales on the rise.
Read more below.
But first, we like to take you on a 10 minute detour to some things which might be also of interest to you….
Pssst….. Our car buying services 'are now go'!
For me, looking for my next car is akin to going to the dentist – something I have to do but I'm really not looking forward to it. Particularly these days. New cars are hard to find and used cars are so expensive because new cars are just not available in the quantities we need. So new car scarcity = used car price hikes. Capitalism at work!
We can now offer you an interesting solution: when you have a particular car you want to purchase, let us know (be specific!) and we can use our data-scraping service to try and find your ideal vehicle no matter which showroom it is hiding in. We access all the websites in a single search engine. Truly remarkable!
Whether New or Used, we can find the car you love. And all with a negotiated deal which takes the tyre-kicking out of car buying. No more hassle, no more haggling. Just the best price. Delivered to your front door.
And, you will get the best loan for you, all approved BEFORE you go car shopping!
A Client's Story
Dilemma
– A request for Cash out for business purposes was declined (pretty standard reason)
– The 3% buffer was added to existing loans so….
– The proposed loan would not service
Lender's solution
– Cash Out for business purpose approved
– No buffer on existing loans
– Same day approval
– Digital docs issued same day for fast settlement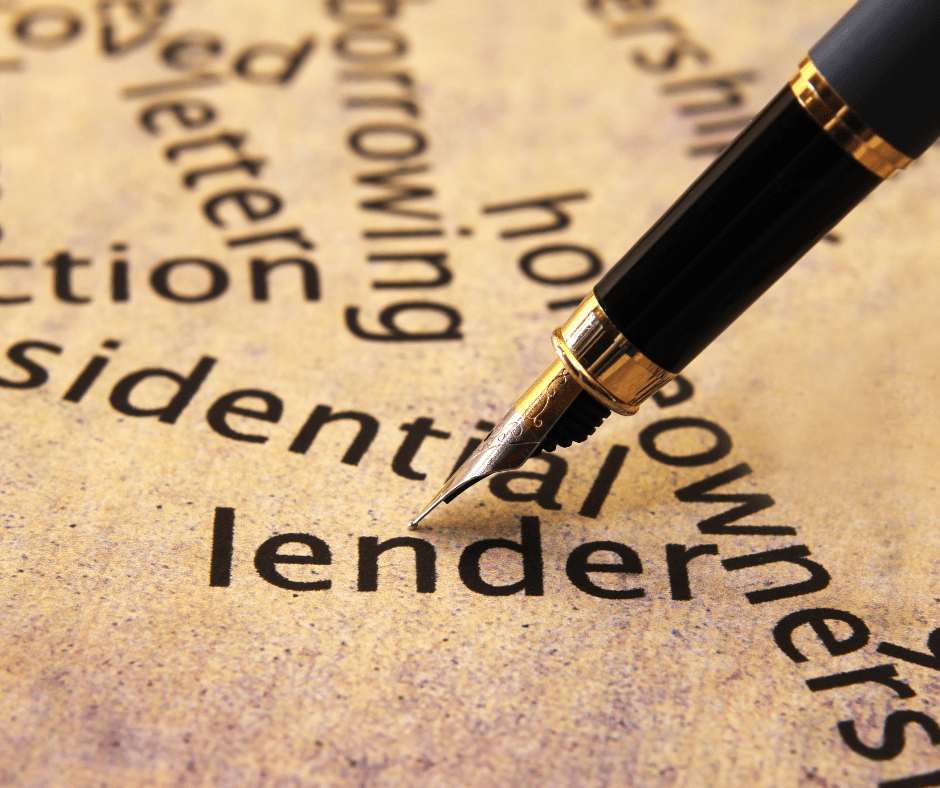 A Lender's Gem
Development finance
– No pre-sales
– No income for servicing if the project is going to be sold
– Commercial and residential
– NCCP (consumer regulated loans) and non-NCCP deals
– Fund residual stock and vacant land
Regional Property Report Updates
For investors, this is a bonanza offering for 30+ regions around Australia. The level of detail and research is 'second to none' so delve into these reports before making your next property investment decision.
Tip #1: and if you don't have a property investment advisor,
do yourself a HUGE favour and make sure you use one!
Some great property investment advisors
I have quite a few seasoned professionals who can assist you (including the authors of the Regional Property Reports), so I can certainly put you in contact with someone who can make your next buying decision a better one.
Tip #2: your biggest cost of your next property purchase
is the opportunity cost of choosing the wrong property
A 2% to 3% inferior annual return adds up to big $$$ over 5 to 10 years (Example: a 2% annual return difference (5% compared to 7%) on a $500K property purchase results in a capital gain difference of $63K over 5 years and $179K over 10 years).
The last 3 months Regional Property Report updates are set out below:
Click here for access to our Regional Reports
Our latest survey results are in!
Our question this month was: How often do you have a termite and pest inspection conducted for your properties?
Some observations:
– One in three homeowners play it safe and are not interested in playing Russian Roulette with the termite fraternity. I am one of them. After all, a home is a depreciating asset which will decrease even faster if it looks like swiss cheese (meanwhile, the land it sits on increases in value).
– Interestingly, this insurance policy approach (avoiding the risk of termites) comes at the princely cost of around $200 to $400 per inspection.
– I have to wonder if property pest inspectors need a business coach 🙂 After all, can you imagine leaving 56% of your potential clients without a reason to use you?
– If you live in cities like Melbourne (as I do), and you are 'in the blue' (aka the above colour blue), then YOU ARE A RISK TAKER! 🙂 Termites and pests have a Roladex of all the Melbourne suburbs where the pickings are good and they are on their way to munch through your home!
Connect me with a property inspector – 0411 190 474
Believe it or not!
The Reserve Bank of Australia (RBA) has unveiled that lenders have refrained from fully implementing the complete sequence of rate rises observed in the last year.
Throughout the span from May 2022 to June 2023, the RBA raised the cash rate from 0.10% to 4.10%, marking a substantial 4.00 percentage point escalation. Conversely, during this identical period, lenders raised their variable interest rates by an average of merely 3.37 percentage points. Interesting statistic…. But what is behind this?
The RBA said this was due to "the effect of discounting on variable-rate housing loans associated with strong competition between lenders".
As these rate rises have been occurring over the past year, mortgage brokers have been helping Australians refinance at record levels. This has put pressure on banks to be restrained in how much they increase rates, because they know that if their rates are too high, brokers will recommend other lenders to their clients.
Additional thoughts: Lenders are making hay even at these reduced rates. Just witness the CBA's record profit. So, when you are making higher than historical profits, you can do a couple of things; One strategy is to keep prices down (because you are already making good money) and try and grow your market share. I may be jumping at shadows but I reckon this explanation deserves some consideration as well.
Get in touch if you want to refinance!
Responding to the interest rate hikes of the past year, consumers are scaling down their borrowing endeavors.
Equifax, a credit bureau, has revealed that the demand for secured credit, encompassing mortgages and car loans, experienced a decline of 3.3% between the June quarters of 2022 and 2023.
Unsecured credit demand – which includes credit cards, personal loans and buy-now-pay-later services – fell 8.3%.
Equifax General Manager Advisory & Solutions Kevin James said the effect of multiple rate rises were becoming clearer.
"We are seeing accelerated growth in mortgages in early arrears, with a 33% uptick in mortgage accounts that are 30-89 days past due, compared to 22% last quarter," he said.
Mr James also said the slowdown in demand for unsecured credit suggested consumers were spending less due to economic pressure.
"While demand for personal loans declined year-on-year, the average limit per account, and the average credit score of applicants, has increased. This could indicate that consumers who previously weren't feeling financial strain have begun to consolidate their debts, so they can better manage their credit payments," he said.
Rent control is no longer on the agenda, after it was dismissed by state and territory leaders at a National Cabinet meeting.
"We thank the nation's first ministers for emphatically and unequivocally rejecting rent freezes and rent caps. This is the optimal outcome across the board for rental supply, rental affordability and – most importantly – tenants," Real Estate Institute of Australia President Hayden Groves said.
Instead, the federal government introduced the Better Deal for Renters plan. This plan encompasses the establishment of a uniformly applied national policy that mandates valid and justifiable reasons for eviction. Additionally, the plan entails a progression towards capping rental hikes to an annual frequency and gradually implementing baseline rental standards.
This initiative builds upon the ongoing efforts of the Albanese government, exemplified by the Housing Australia Future Fund. This fund is allocated to support the construction of 30,000 fresh social and affordable rental residences within its initial five-year period.
"Adequate housing supply, based on the supply of adequately zoned and serviced brownfields and greenfields land, remains the most important factor in driving down buying and renting costs and prices across the market cycles," Property Council Chief Executive Mike Zorbas said.
Electric vehicle sales have more than doubled over the past year, according to a new report from the Electric Vehicle Council.
In the first six months of this year, 8.4% of all new cars sold were electric vehicles (EVs), compared to 3.8% throughout 2022.
"While these most recent sales figures are encouraging, in order for Australia to achieve its climate targets, it is expected that more than 50% of all new cars sold in 2030 will need to be EVs," the Electric Vehicle Council said.
"This means Australia will need to aim for around 1 million EVs on our roads by the end of 2027," compared to the current estimate of 130,000.
"From reviewing global EV adoption rates for 2022 we can see that Australia continues to lag the global average, and is significantly behind many EU markets, the UK and China."
Contact me if you'd like to buy an EV. I can help you finance the purchase.